Looking for a great exhibition piece for STEM week?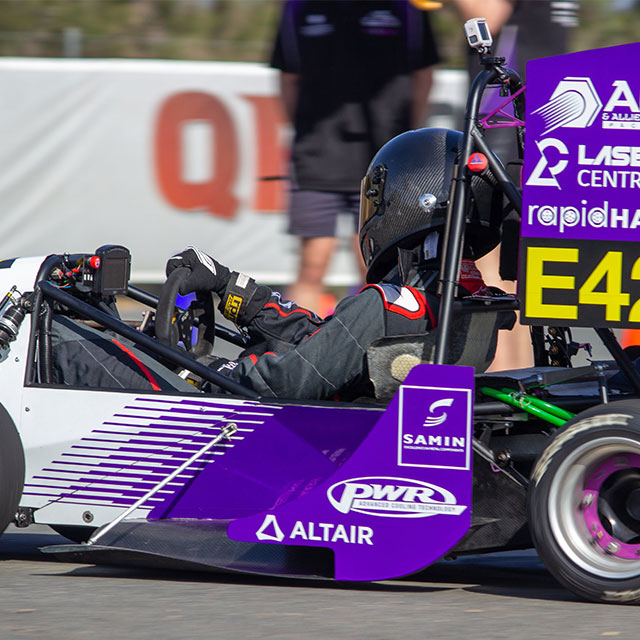 Or perhaps a guest speaker spot for the classroom?
Our UQ Racing team would love to come and talk all things engineering and design with your students. They can even bring along their race car!
This student-led group design and build electric racecars each year to compete against other universities around the world. They are even in the process of developing their first autonomous vehicle.
Workshop details
Workshop type: Engineering
Minimum number of students: 6
Maximum number of students: 30
Year level: Year 8-10
Availability: 9am - 4pm, Monday - Friday
Duration: 1 hour