Welcome to the winter edition of our Insight newsletter. Our Executive Dean, Professor Vicki Chen taking some well-earned time off. As the Associate Dean of External Engagement, I'm pleased to share an update of the latest news and achievements with our community, on what has been a busy quarter in the Faculty of Engineering, Architecture and Information Technology!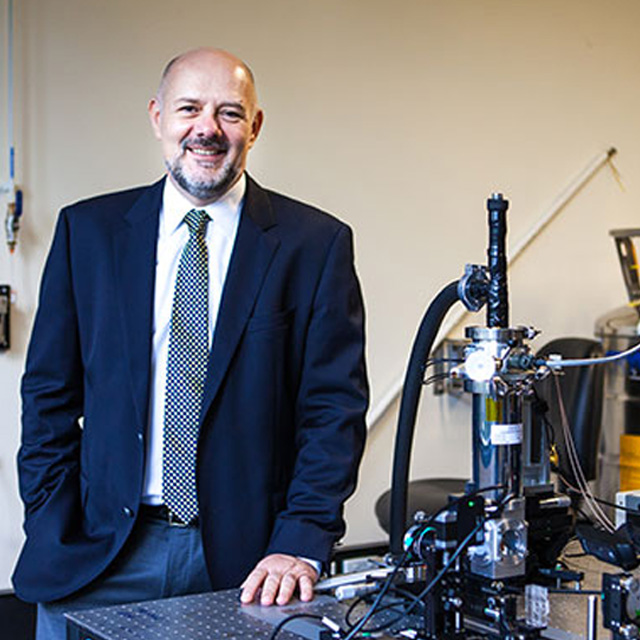 On 13 April, after many years of planning and almost two years of construction, we proudly celebrated the official opening of the Andrew N. Liveris Building , the new home for our School of Chemical Engineering, with Dr Andrew Liveris AO, Mrs Paula Liveris, Deputy Premier, The Honourable Dr Steven Miles, and UQ Vice-Chancellor and President, Professor Deborah Terry AO.
It was an inspiring occasion and I invite you to read more about the new building as well as view the highlights from the opening here. Teaching and research is in full swing, as the new building has already realised its promise as a vibrant hub of knowledge building, collaboration and learning. It provides the world class infrastructure and technology that will spearhead our capabilities toward a more sustainable future.
The building also recently won the John Dalton Award for Building of the Year at the Australian Institute of Architects 2022 Brisbane Regional Architecture Awards. This is testament to the incredible work from Lyons and M3 Architecture who designed the building, Hansen Yuncken who constructed it and the many other stakeholders involved in delivering such a significant piece of architecture in campus. 

As you may recall, the Frank White Building once stood where the Andrew N Liveris Building stands today. We recently had the pleasure of marking Professor White's ongoing impact with the opening celebration of the Frank White Memorial Garden in the Chemistry forecourt alongside many of Professor White's family, past students and colleagues. Professor White was the founding professor of mining and metallurgical engineering at UQ in the 1950s, who established many strong foundations that have paved the way for more than 70 years of success and a legacy that has no doubt contributed to UQ's longstanding reputation as one of the top mineral and mining engineering programs in the world. You can read more about Professor White's life and legacy here.   
Following the impact of the floods earlier this year, we have enjoyed a slightly less disruptive rest of the semester. Our students have been enjoying being back on campus and it's refreshing to see our precinct bustling with student activity again. We are pleased with our strong domestic enrolments for semester one and we continue to see increased demand for our Bachelor of Engineering (Hons) Master of Engineering our new multidisciplinary Design programs, and the new vertical dual degrees in Computer Science with either Cyber Security or Data Science. Our enrolment numbers for international students are also positive, though many students are electing to continue to study online rather than return onshore for a myriad of complex reasons. We expect this to improve in semester two this year and into 2023. I have no doubt we'll be back to [new] normal in the not to distant future. 

We're excited following the recent announcement of the success of two of our Nationwide Trailblazer programs funded for translational research acceleration including the $50 million, UQ-led Food and Beverage Accelerator (FaBa) and the $50million Resources Technology and Critical Minerals Trailblazer. These collaborative projects involve many researchers from our Faculty and across UQ, and will bring together government, industry and universities, providing support and funding to build successful, enduring and innovative partnerships for the benefit of the economy. Congratulations to everyone involved in these program bids and we look forward to sharing the impact with our community as these projects progress. 

Among our alumni community I'd like to congratulate Chemical Engineering alum, David John Allan (BE, 1983) who was recognised on the Queen's Birthday Honours List with a Medal of the Order of Australia (OAM) recently. David is an Adjunct Professor within the School's Energy and  Poverty Research Group and has been honoured for his service to the international community of Myanmar, in the fields of sustainable development and conflict resolution.

I encourage you to view our latest stories and news in this issue of Insight. Thank you for your ongoing engagement and support.
Kind regards,
Aleks

Professor Aleksandar Rakic
Associate Dean (External Engagement)
Faculty of Engineering, Architecture and Information Technology