International Women's Day means many things to many people. For the Faculty of Engineering, Architecture and Information Technology, we believe this is an important opportunity to both challenge the gender stereotypes and gender imbalances that still exist, and also celebrate the achievements of women within our community.
---
Awards
Fatimah Almathami was a finalist for the Up-and-Comer Technology Award from Women in Technology

Dr Gilda Carvalho received an EAIT Teaching and Learning Excellence Award, and is a passionate mentor for other academics and women in industry

Sharon James has grown the IWES professional development program to upskill more water professionals than ever

Brianna Kennedy was President of Civil Engineering Student Association in 2022 and winner of the Thiess Prize - the top prize in Civil Engineering

Kellie King was the recipient of the 2022 Sonja Bernhardt The Heart of our Values Award from Women in Technology

Dr Jessica Korte was a finalist for the Digital Mover and Shaker Award from Women in Technology

Shiwei (Caroline) Tao was the recipient of the Bloom-Gutmann Prize from the Royal Australia Chemical Institute (RACI)in 2022.

Dr Zhiyao Wang won the Australian Water Student award in 2022

PhD student Zhiwei Yang received the David Willis Memorial Prize at Australasian Transport Research Forum in 2022
Achievements 
Susan Beetson, a Ngemba Computer Scientist, was acknowledged as a Superstar of STEM by Science and Technology Australia

Dr Mashhuda Glencross was named as Computer and Graphics Journal Editor of the Year and secured from CSIRO for the national Tech4HSE program

Professor Rebecca Gravina is the first woman appointed as in industry Chair in Civil Engineering - the TMR Chair in Structural Engineering

Dr Sandra Hall was re-elected as a director of the Australian Water Association and selected as a WaterAid Ambassador

Kim Henville for supporting academics to improve student learning

Dr Ruth Knibbe received an ARC Future Fellowship to develop methods for high resolution imaging of materials under real working conditions 

Dr Haijiao Lu is an ARC DECRA Fellowship recipient where she will develop materials to assist in the solar conversion of carbon dioxide into valuable chemicals

Dr Freya Mearns for her leadership through the 2022 Engineers Australia Accreditation 

Kimberley Nunes for her outstanding support of all researchers in EAIT (particularly ECR/MCRs) in her role as Faculty Research Manager

Dr Lisa Ottenhaus is Chief Investigator in the successful ARC Timber Futures Hub

Kristen Pavasovic for building and supporting the Faculty Student Administration team, and providing opportunities  to develop their professional career pathways

Emma Smith is the new president of Bruce Architecture Society
---
Inspiring stories of women across the Faculty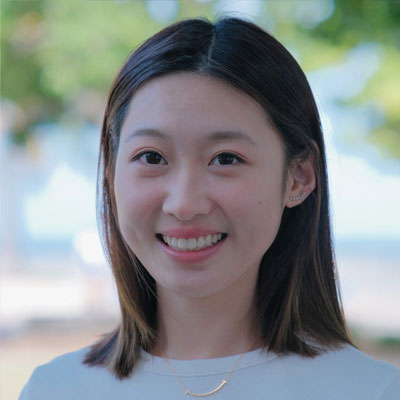 Meet Shiwei (Caroline) Tao, a PhD candidate in the School of Mechanical and Mining Engineering whose research is pushing the boundaries of zinc-based electrochemistry for flexible ZIBs. Her work has the potential to revolutionize the production of these batteries and bridge the gap between academia and industry. And in 2022, her achievements were celebrated when she won the Bloom-Gutmann Prize from the Royal Australia Chemical Institute (RACI), this was followed up by winning the Metrohm ANZ Young Electrochemist award in 2023.
Dr Kathy Witt from the Centre for Natural Gas led a complex and multidisciplinary project for the Northern Territory government worth approximately $2 million, driving over 7000kms and engaging with a diverse range of stakeholders from Indigenous communities to anti-fracking activists. She did this while also managing her Advanced Queensland Fellowship project and providing regular advice to government and industry executives.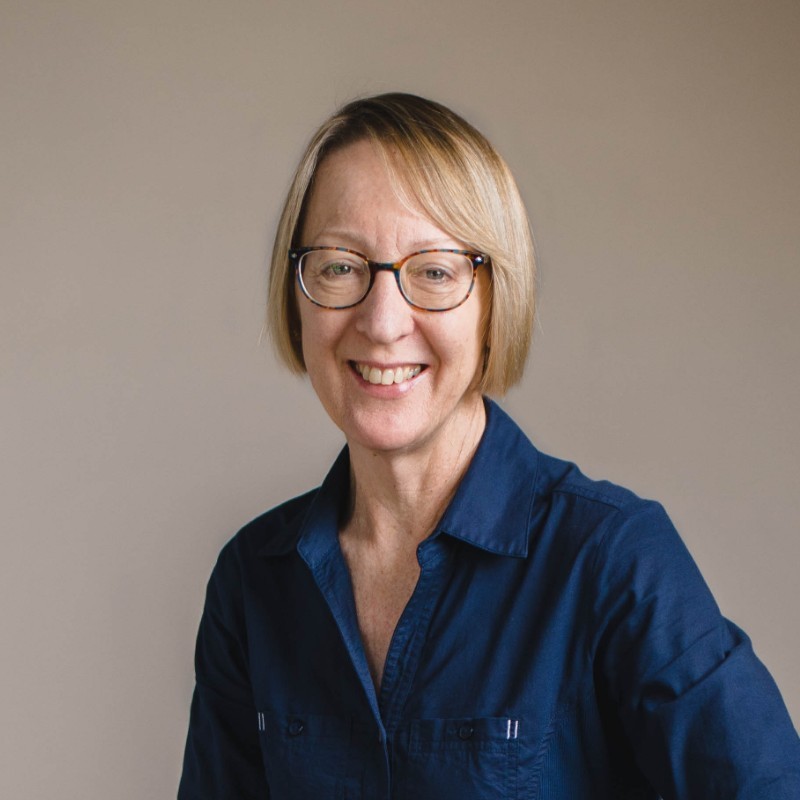 Meet Bev Coulter, a Senior Lecturer who promotes strong links between industry and UQ. Bev is making waves as the inaugural Director of External Engagement for the School of Chemical Engineering where under her guidance, the Schools External Engagement committee has grown to become truly diverse in gender, culture, age and experience, that has supported substantial growth and opportunity. Bev's unwavering commitment and passion has ensured that the External Engagement committee achieves its mission of increasing the School's visibility and impact in all sectors.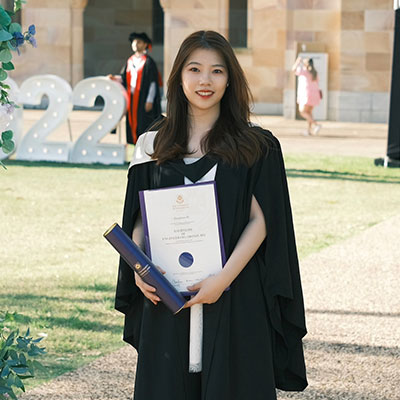 Jiangwan He left her comfort zone in China to pursue advanced education in Australia. Her hard work resulted in graduating from St Margaret's Anglican Girls School with an OP1, before studying Civil Engineering at UQ where she achieved the top GPA of 6.81 and was nominated six times for the Dean's Commendation for Academic Excellence. Jiangwan is now pursuing a PhD in Geotechnical Engineering and is passionate about promoting diversity, equality and inclusivity in her profession and beyond.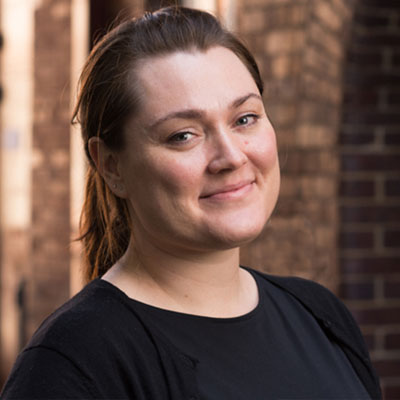 Dr Liz Brogden from the School of Architecture was awarded a 2022 Churchill Fellowship for her pioneering work on climate action in the profession. She designed one of Australia's first mandatory courses focusing on climate change within a Master of Architecture program, to be implemented at UQ from 2023. Dr Brogden believes that sustainability in architecture is not new, but applying that expertise to climate change is very new and hopes to explore progressive climate literacy frameworks globally and understand possible transition pathways for architecture in our region.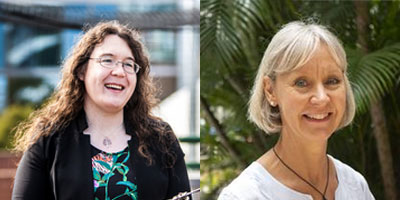 Associate Professor Pauline Pounds and Dr Marie Boden were part of a team who delivered the Wondrous Machines exhibition in 2022. The exhibition both explores the sensory spectacles created by ancient automata, and by incorporating 3D printed replicas and digital animations of Hero's shrine, examines how simple components such as falling weights, screws, cords, pulleys and axles, were used to create complex and spectacular machines by ancient engineers.
---
Why should we celebrate gender diversity?
"Celebrating gender diverse teams and their achievements highlights that such teams are more innovative, resilient, and effective teams. We need to continually drive to create an inclusive environment that supports and encourages gender diversity in our workplace and ensure that all committees are representative of our students and staff, celebrating our diversity and maximising our potential as a Faculty."
Professor Justin Cooper-White, Chemical Engineering.
"It is very important that our female students, many of whom are our top students, can clearly see our female staff and graduate students being the leaders (and future leaders) in their fields, and gain from the diverse expertise and leadership styles they bring to the School. This celebration will both honour those staff and alumni and assist in showcasing their achievements to all our community."
Professor Tom Baldock, Civil Engineering
"Supporting gender diversity in EAIT ensures that staff and students are exposed to more contrast in our perspectives, more variety in our approaches to problem-solving and wider provocations in our discussion."
Professor Michael Bruenig, Information Technology and Electrical Engineering
"Excellence in research, teaching, and impact at EAIT UQ is defined by diversity, in discipline, culture, and gender. This is linked to the profound impact that female leaders from a range of disciplines have had in shaping EAIT over the last 20 years, often bringing new approaches, techniques, and leadership, which define the faculty as it is today."
Professor Damien Batstone, Australian Centre for Water and Environmental Biotechnology
"Gender diversity is an important issue to celebrate and promote within EAIT because it is essential for creating a more inclusive and equitable campus community. Celebrating gender diversity can help to raise awareness about the challenges and barriers faced by women and non-binary individuals in academia and beyond, and can help to promote greater understanding, empathy, and respect for diverse perspectives and experiences. By celebrating gender diversity, UQ can create a more supportive and inclusive environment for all members of the campus community, and can help to attract and retain a diverse range of students, staff, and faculty members. Promoting gender diversity can help to address gender inequalities and empower women and non-binary individuals to pursue their academic and career goals, ultimately contributing to a more vibrant and successful academic community."
Professor Ross McAree, Mechanical and Mining Engineering