UQ chemical engineering student Rachel Huang has taken out the Up-and-Comer Technology Award in the 2022 Women in Technology (WiT) Awards.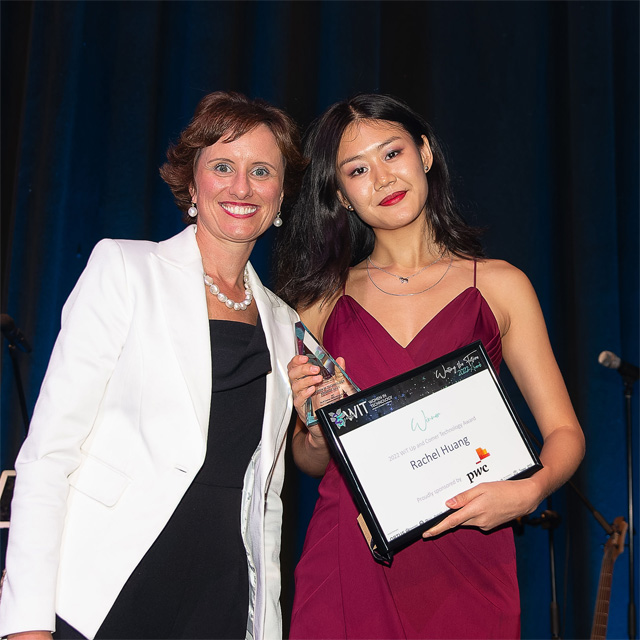 Currently in her fifth year of a Bachelor of Engineering (Honours) / Bachelor of Science degree, Rachel was acknowledged for the work she does in the technology and innovation space with her tech start-up companies and volunteer work. 

"It is amazing to be recognised for the work that I do, and it is incredibly inspiring and empowering to see all the other ladies who are doing amazing things in STEM," Ms Huang said.

"I have been involved in a few start-ups and am really glad that a young entrepreneur like myself has been recognised in these prestigious awards. I hope this is meaningful for other young female technologists, and inspires them to give their innovation/ ideas a go and see what kind of positive change they can make."

Two researchers from UQ's  School of Information Technology and Electrical Engineering also received nominations for their achievements in the technology space, and for making a positive impact in the community.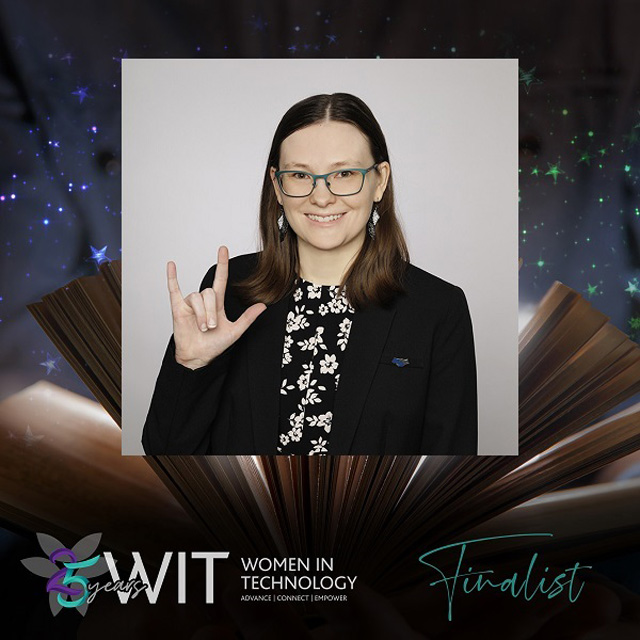 Dr Jessica Korte has been working with disabled and minority communities - primarily Australia's Deaf community - to develop a prototype personal assistant (think Amazon Alexa or Google Home), that understands Auslan, the sign language of our Deaf community.

"We're trying to take a technology that already exists – conversational user interfaces – that is not accessible to a portion of the Australian population, and create a version that they can use," Dr Korte said. 

"Long term, this type of technology becoming widespread would support Deaf people's independence in daily life."

Dr Korte was a nominee in the Digital Mover and Shaker Award category.

PhD candidate Fatimah Almathami was nominated for the Up-and-Comer Technology Award for her research focussing on barriers to diversity and inclusion, specifically as experienced by women in IT/IS and the exploration of ways to overcome those barriers.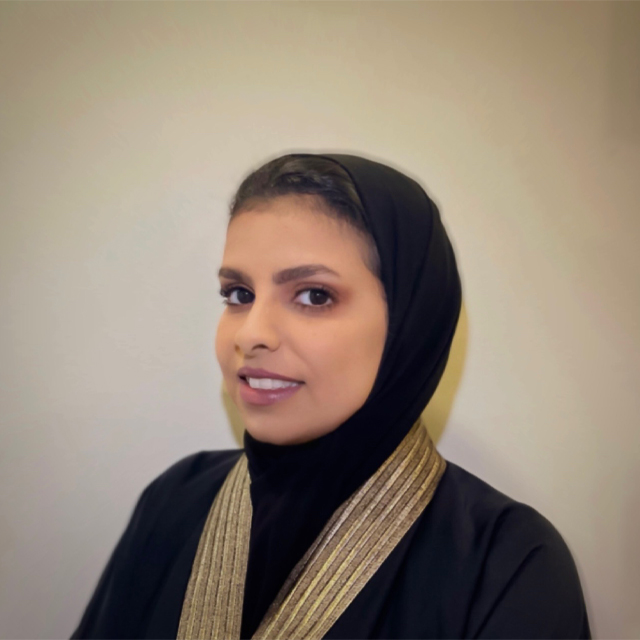 "My nomination supports my aim to ensure equity in the technology and STEM industries," Ms Almathami said. 
"This award will help more people to engage with my work, in both Australia and my Home country Saudi Arabia, to raise awareness and ensure equitable existence of both genders in these fields." 
The 2022 WiT Awards attracted a record 500 nominations across 14 categories. 

View the full list of finalists and awards winners via the WiT Awards website.