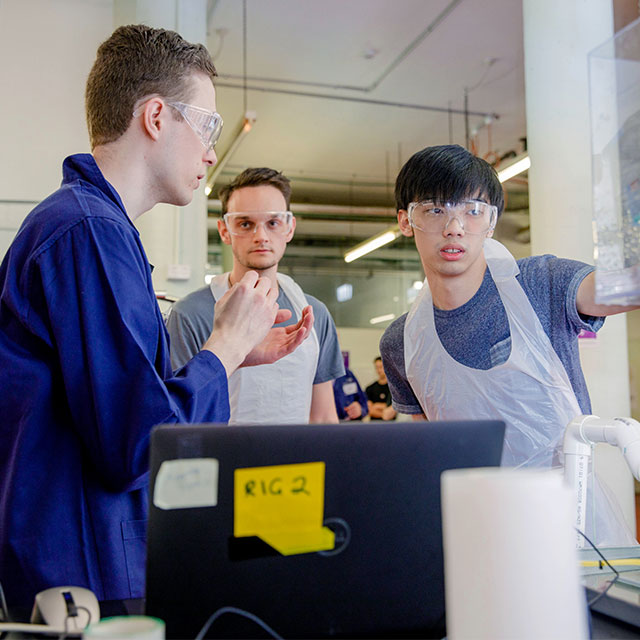 John Player was raised and educated in Mt Isa, Western Queensland and has a long family association with mining and the outback.
He attended the University of Queensland (UQ) from 1989 to 1993, initially with the idea of doing Genetic Engineering but changing to Mining Engineering. John found his first year difficult coming from a rural area and being away from his family and support network. He has since gone on to achieve a Masters Degree, a PhD, worked on remote mine sites for over a decade, and is now the founder of MineGeoTech.
John established the MineGeoTech Scholarship, available through UQ's Aspire Scholarship program, which aims to improve educational opportunities for students to study STEM subjects and encourage and support students from remote or very remote areas in their first year of study.
MineGeoTech Aspire Scholarship 2020 recipient, Hayden Doyle received the scholarship in his first year of his Bachelor of Engineering (Honours) (Electrical and Biomedical Engineering). 
'I chose UQ because of the access to high quality resources and learning opportunities both within my faculty and externally such as the many various extracurricular opportunities' says Doyle. 
'University lifestyle has been great overall. It has provided me with many new friendships and has taught me various life skills, thus proving enjoyable as a whole' Doyle said.
'This scholarship has allowed me to cover some of the more expensive costs associated with moving out and away from home. It has also allowed me to afford costs Involved with my studies such as purchasing textbooks and stationery supplies, which overall has help me achieve much better grades than I would have without these resources'.
'Thank you MineGeoTech and John Player, I have really appreciated how this scholarship helped me over the year to allow me to do my best in my first year of University' said Doyle.
Learn more about the MineGeoTech Aspire Scholarship recipient and visit UQ Scholarships to apply.