Whether it's becoming a video game designer building online worlds for the masses or a data scientist spotting trends across the health or legal industries, the list of IT-based careers that today's teens can pursue continues to grow.
This rapidly changing job market will be the focus at the Australian Computer Society (ACS) Foundation's 2018 BiG Day In, hosted at The University of Queensland on Thursday 7 June.
More than 500 senior high school students will have an opportunity to network and gain insights from more than 50 experienced tech-industry professionals, representing companies like Microsoft, Technology One, Data61, WiseTech Global, Avanade, JAR Aerospace and Adobe.
The IBM Cyber Security team will talk about the emerging hot topics of data security and threat intelligence, while robots, artificial intelligence and virtual reality will also be on the agenda.
Queensland Chief Entrepreneur and Channel Ten 'Shark' Steve Baxter will speak about his startup journey which began at age 23 when he pioneered internet service provider SE Net — offering an alternative path to young tech-minded students.
Faculty of Engineering, Architecture and Information Technology Executive Dean Professor Michael Bruenig said most jobs in the fastest growing industries required skills in technology.
"The digital age is creating countless new and exciting opportunities for young people to help shape the future using technology," he said.
"The sector is growing so fast that many of the careers these students will have in the future do not even exist yet, and they'll likely have multiple careers throughout their lives.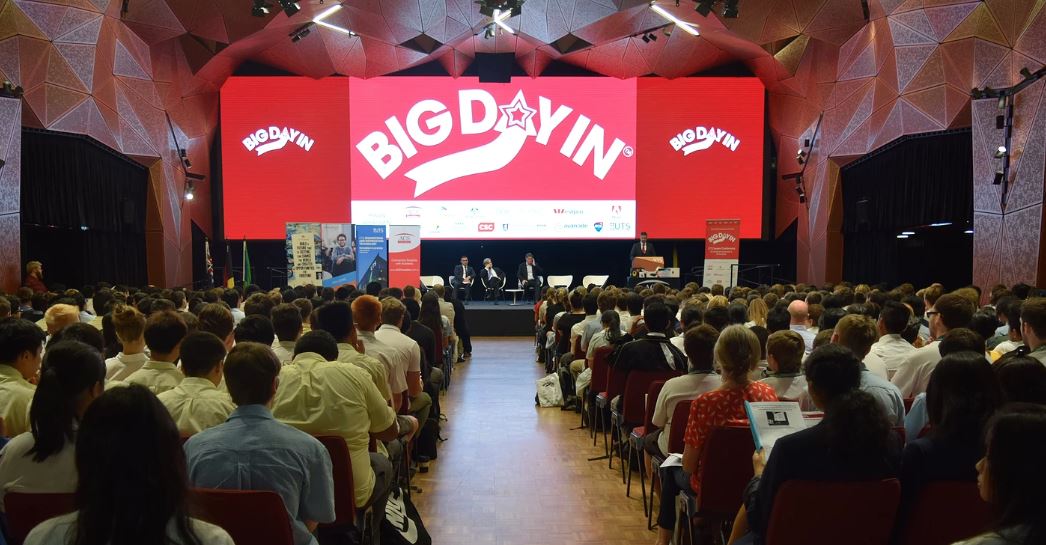 "At UQ, we are focused on equipping our students with the skills and abilities to ensure they are prepared not just for their first job, but for a lifetime of success.
"Gaining insights into the technology industry early means high school students can make informed decisions about their education and future careers, and of course we hope they will choose UQ to get a head start."
ACS Foundation Executive Director John Ridge AM said the BiG Day In Brisbane event at UQ formed part of a national series of events that reach approximately 8000 students a year.
"Since we started running the BiG Day In events six years ago, more than 30,000 students across Australia have gained a vital industry perspective on a career in STEM," Mr Ridge said.
The event, hosted at UQ's Advanced Engineering Building, is also a great opportunity for teachers, career advisors and other universities in southeast Queensland to equip themselves with the latest information to inspire students for a technology-based career.
Find out more about UQ's undergraduate and postgraduate IT and computing degrees, including our new Bachelor of Computer Science, on the UQ Future Students website.
Media: Helen Burdon, h.burdon@uq.edu.au , +61 412 744 437