Everyone has that friend who thinks they can do 'the robot'.
You know the dance move - popping and locking, jerking around and, of course, the deadpan expression of a circuit board halfway to becoming a Michael Jackson-esque pop star.
Chances are your mate isn't as good at doing the robot as he thinks he is, but we know who is great at it, and that's the dancing robot troupe heading to The University of Queensland this weekend for the RoboCup Junior Australian Open Championships.
560 students from across Australia and from China, Taiwan and South Korea will come to the UQ Centre on 23 and 24 September to take part in this event – the biggest robotics event of its kind for school-aged kids.
RoboCup is a hands-on, action-packed event where primary and high school students design, program and build robots to respond to a range of challenges, including performing rescues, dancing to a funky tune and competing in sports competitions.
Competitors have to use their robots to meet real-world problems, like imagining a disaster has occurred and it is too dangerous for human to enter. Fully autonomous robots needs to be sent into the hazardous maze to locate the victims to assist in the rescue mission. The robots save the day.
Next up are the party robots - decorated to look like it's new year's eve 1999 and ready to cut loose to music their creators have specially picked out. Competitors are asked to motorise their robot's limb movements, and to get creative, to give their robots real personality.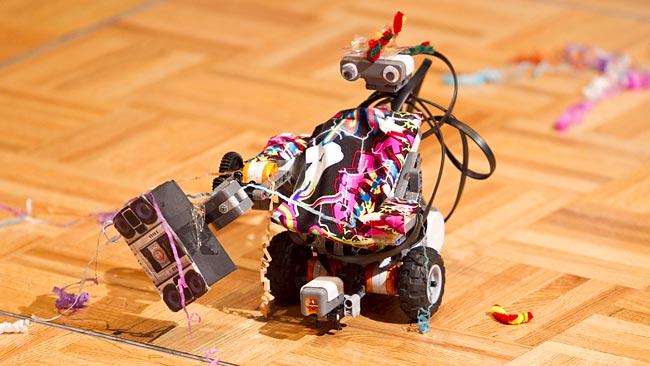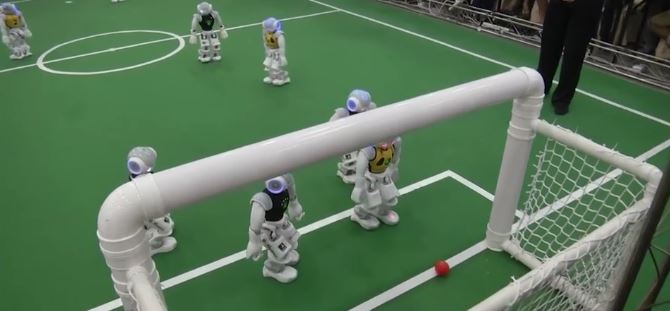 Most students choose to use LEGO Mindstorm kits to build and program their robots, but others go to the lengths of building their own microprocessor robots from basic electronic components, and adding a range of sensors like electronic compasses, sonar, modified light sensors and motor rotation sensors to boost their robot's functionality.
Dr Marie Boden from UQ's School of Information Technology and Electrical Engineering, Coordinator of the RoboCup Junior Australian Open Championships said the competition was a fantastic way to be introduced to the new digital technologies and the future skills needed for Australian students.
"RoboCup Junior is all about fostering team work, creativity and innovation using technology," she said.
"Many of our alumni started with RoboCup Junior, which inspired them to continue with higher education."
UQ Bachelor of Engineering (Mechatronics) graduate Erin McColl remembers the excitement of competing in her first Robocup competition as a teenager.
"The experience completely changed my perspective and every decision I made from that point was to ensure I could work in robotics and use it to help people," she said.
"I got to meet so many interesting people and was exposed to some of the most incredible, cutting edge technology from universities all across the world.
"I was particularly taken by the senior rescue division, where I saw that robotics was not just a cool science fiction concept, but something we could use and develop to help people."
Ms McColl went on to receive the Anita Borg Google Scholarship for her ongoing work with Robogals UQ and Robocup, and was awarded a full scholarship to complete a Master of Biofabrication in Germany, claiming her success comes down to the inspiration she received as a kid in this competition.
Queensland's primary and high school students are ahead of the pack in their coding and robotics skills, with three teams from Brisbane Boys' College competing at the Robocup International Championships in Nagoya, Japan in July 2017 and taking home third place.
RoboCup was introduced in Melbourne in 2000 and is now played in 30 countries. International Championships will be in Montreal, Canada in June 2018.