Venue
300 Adelaide Street, Brisbane City, QLD 4000
The UQ Women in Engineering Alumni Council is proud to be partnering with UQ Ventures to host an interactive, hands-on, and thought-provoking professional development workshop for engineering professionals at all career stages.
The workshop aims to address the question "How do we foster enthusiastic, gender-diverse engagement to enter, develop and continue a fulfilling career in engineering?"
The event will feature a panel of industry leaders who will explore this topic, followed by an interactive design-jam workshop. Applying design thinking methods, participants will be guided through a divergent-thinking process to create audacious goals, then through convergent thinking, develop practical solutions to the problem that can be implemented in the workplace. 
On completion of this workshop you will:
Understand how to apply design thinking methods for innovative problem solving
Develop a deeper understanding of problems affecting gender diversity in Engineering
Have identified innovative solutions that can be implemented to improve gender diversity in Engineering
UQ Alumni and industry professionals who are keen to learn about design thinking, challenge their perceptions and meet like-minded industry professionals are encouraged to join.
Tickets are $40 (plus GST) which includes the PD Workshop, tea and coffee on arrival followed by a two-course lunch at Motorwagon Restaurant and Cafe located below MEC Mining's offices. 
Attending this event will account for 3 hours CPD.
Industry panel
Erin Sweeney
Senior Manager of Growth and Strategy, MEC Mining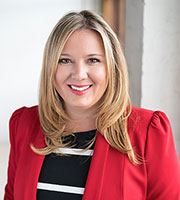 Erin started her career in the mining industry in 2005 as a Geologist then transitioned to Geotechnical Engineering to follow her passion for problem solving as a consultant and with majoring mining houses.  She forged a path into technical services management roles and eventually business management where she spearheaded the establishment and growth of MEC Mining in Western Australia in 2019.  Erin's experience in industry, strong industry network and her continuous focus on cost-effective solutions resulted in the MEC Mining brand becoming recognised as an Australia wide full technical services firm.  Her continued passion for brand development and improvement, marketing and strategy is now being used to assist MEC Mining achieve its ambition to grow on a global scale.   
Daniel Andersen
General Manager Energy Markets, Powerlink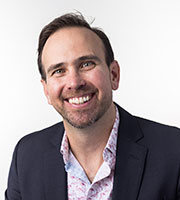 Daniel brings almost 20 years of experience across a wide range of the electricity network supply chain including network planning and investment, asset management and long term strategy development. In his current role, Daniel is responsible for the development of long term network strategy focusing on the future and changing requirements of customers.
Megan Holcomb
Technical Director, Surface Water Engineering at Mott MacDonald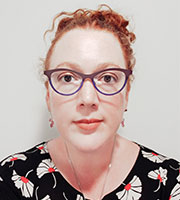 Megan is a Technical Director in Surface Water Engineering with over 20 years of international experience.
Megan's engineering career spans from development of high level feasibility studies and detailed design to creation of policy. She has a passion for urban drainage design that demands creative thinking to achieve multiple outcomes in complex cityscapes. She enjoys team management and creating a team dynamic that is open, honest, and brings out the best in people.
Support Women in Engineering
Please consider a gift towards creating opportunities to drive change and promote greater diversity within the engineering industry.  
Your generous support will enable us to continue to develop and enhance the future of female students in engineering and inspire women across Australia to consider pursuing a career in engineering at UQ. 
Voluntary donations can be made to the Women in Engineering Fund when completing your ticket purchase.
Tickets are $40 (plus GST) which includes the PD Workshop, tea and coffee on arrival followed by a two-course lunch at Motorwagon Restaurant and Cafe located below MEC Mining's offices.