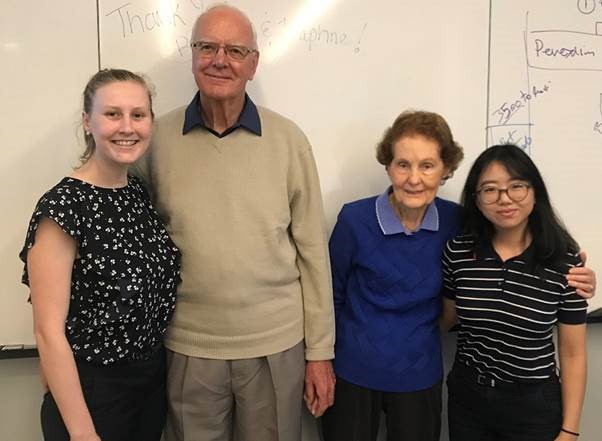 If you ask Bernie Cornish what his greatest accomplishments have been, he probably won't mention graduating from the Royal Military Academy Sandhurst.
Or his years of active service in Western Germany, South Arabia and Northern Ireland, overseeing engineering projects in Australia in excess of $160M (including RAAF Base Amberley and the Gallipoli Barracks Enoggera, and the HMAS Stirling, now the largest Naval Base in Australia), or being a Fellow of the Institution of Engineers Australia. 
It's not about starting his own engineering consultancy or about the lighthouse and weather station he built in 1970 (one of only two stainless steel lighthouses in Australia) that still stands as a testament to his tenacity on remote Cunningham Island, Imperieuse Reef in the Rowley Shoals Marine Park, more than 300km off the coast of Broome, WA. 
For Bernie, it's all about "the rocks"…
Lighthouse and Weather Station at Imperieuse Reef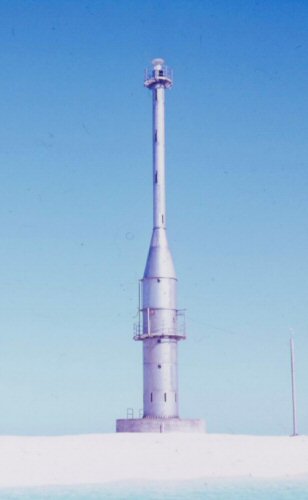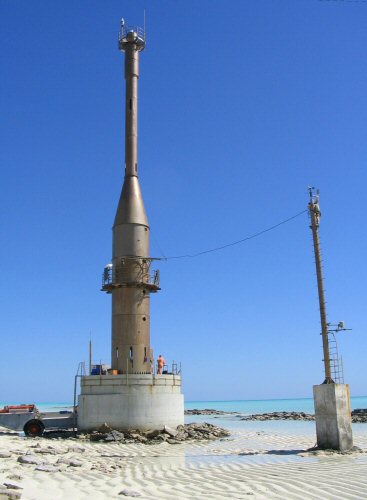 With a list of accomplishments a mile long, you may think Bernie has had an easy road in life, but that is far from the truth. Bernie Cornish's father died when he was just 14 and Bernie knew that his mother would not be able to afford to send him to university to pursue his dream of becoming an engineer. 
As luck would have it, three years later a new High School was established by the British Army to increase the number of technical officers – offering scholarships to successful applicants. Bernie applied without delay and was selected in the first intake at age 17. 
After two years, he went on to the Royal Military Academy Sandhurst, where he was commissioned. Bernie finished his education with a mechanical engineering degree from London University, which was also paid for by the Army's scholarship.  
While in the UK, Bernie met his future wife, Daphne. Daphne was born in India prior to World War II and spent her first 10 years there before going to boarding school in the UK. Bernie and Daphne moved from the UK to Perth in 1967, raising three children together. They would eventually settle in Brisbane. With Daphne's support, Bernie had a long and successful career as an engineer. 
Looking back, it is clear that the scholarship changed Bernie's life and career forever and he has never forgotten how fortunate he was to receive such an opportunity. 
Bernie's story came full circle upon his retirement in 2013, when he and Daphne decided together to make a significant gift to The University of Queensland because they felt that they had been given many opportunities to succeed in life and it was, "time to give something back." 
The pair established the Bernard and Daphne Cornish Engineering Scholarship for undergraduate engineering students facing financial difficulties. Their gift supports two students per year, each receiving over $6,000 to contribute towards books, equipment, and living expenses. 
Bernie's many career accomplishments provided the means to create their scholarship at UQ, but it is something else Bernie shares with each of his scholarship recipients that reveals what he values most in this world. It is a parable called "Jar of Life", a few short paragraphs by an unknown author which leaves a lasting impression.
As the story goes…
A professor of philosophy stood before his class with some items in front of him. When the class began, wordlessly he picked up a large empty mason jar and proceeded to fill it with rocks about two inches in diameter. He then asked the students if the jar was full. They agreed that it was full. 
The professor then picked up a box of pebbles and poured them into the jar. He shook the jar lightly and watched as the pebbles rolled into the open areas between the rocks. The professor then asked the students again if the jar was full. They chuckled and agreed that it was indeed full this time. 
The professor picked up a box of sand and poured it into the jar. Of course, the sand filled up everything else. He then asked once more if the jar was full. The students responded with a unanimous — yes. 
The professor then produced two cans of beer from under the table and proceeded to pour the entire contents into the jar effectively filling the empty space between the sand.
"Now," said the professor, "I want you to recognise that this is your life. The rocks are the important things – your family, your health, your children – anything that is so important to you that if it were lost, you would be nearly destroyed.
The pebbles are the other things in life that matter, but on a smaller scale. The pebbles represent material things like your job, your house, your car.
The sand is everything else. The small stuff.
If you put the sand or the pebbles into the jar first, there is no room for the rocks. The same goes for your life. If you spend all your energy and time on the small stuff, material things, you will never have room for the things that are truly most important. 
Pay attention to the things that are critical in your life. Play with your children. Call your parents or grandparents. Take your spouse out for dinner. Make time for your friends. There will always be time to clean the house and mow the lawn.
Take care of the rocks first, the things that really matter. Set your priorities. The rest is just sand."
 
Bernie and Daphne come to the St Lucia campus to meet their scholarship recipients every year, taking the time to get to know each student and share their own valuable insights about starting a career and setting priorities in life. They continuing to encourage and support their deserving recipients through graduation. 
To date, many of the 14 deserving scholarship recipients have not only expressed their immense gratitude for the financial support – like 2019 recipient, Jessica Barton, who underwent thyroid surgery and was unable to work the year of her award but went on to graduate with first class honours and a Master's degree. These students have also voiced their desire to give something back to other students in the future, just as Bernie and Daphne have done. 
Receiving Bernie and Daphne's support compelled 2020 scholarship recipient, James Grossett, to consider the impact he could make on the lives of others in the future, sharing in a letter he wrote to the couple: 
"I hope to one day find myself in a position where I can perform similar acts of generosity and encourage others to study what they're passionate about and achieve their aspirations, as you have done for me."
Although Bernie and Daphne have no grandchildren of their own, their legacy will continue at UQ through their scholarship recipients. After the first scholarships were awarded in 2014, Daphne professed "we have seen how our first two scholars benefited from our philanthropy. It's as if we have gained two grandchildren!" After nearly 10 years of life-changing support, they still cherish meeting their new "grandchildren" each year. 
In addition to supporting disadvantaged students through their scholarship, Bernie and Daphne have also made a bequest to UQ in their Will. Bernie and Daphne hope that their story will inspire others to establish student scholarships like theirs and consider leaving a legacy to UQ through a gift in will. 
Visit UQ Scholarships for more information.