"It's been an amazing experience!" says recent graduate, Darcy Beer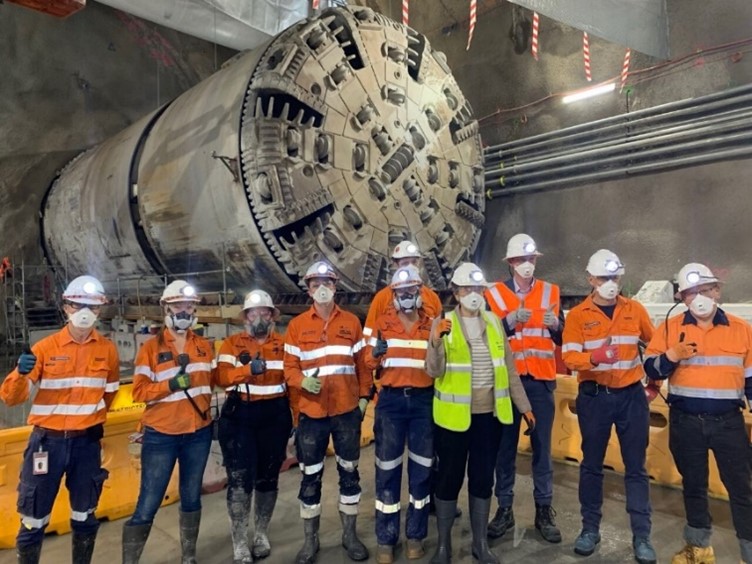 While her studies were in their final year, Darcy was introduced to CPB Contractors, and the graduate program run by its parent company CIMIC Group, during a university networking event.
"I made a connection at a UQ Skirts networking event with a CPB employee and, through that connection, was hired for the CIMIC Group Graduate Program," Darcy said.
CPB Contractors is the lead contractor building the tunnels and stations for Cross River Rail and Darcy saw a great opportunity for major project experience at a formative stage in her career.
'"After accepting the offer, I enquired about a Tunnel Tour with Cross River Rail. I knew tunnelling would be finished by the time my grad program started and I didn't want to miss out on that experience," she said.
"CPB knew I was interested in the Tunnel Boring Machines (TBMs) and asked if I was open to getting a head start as an undergraduate prior to starting the grad program."
"Naturally I said yes and was put on the TBM Team for Cross River Rail!"
Since July, Darcy said she's worked casually on-site while finishing her university degree.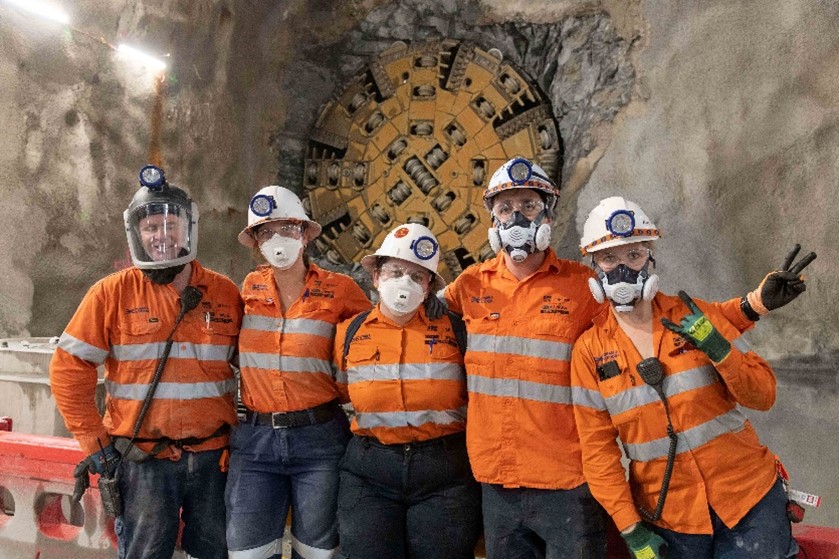 "I love this job! I've spent time in the tunnels and on the TBMs, being trained as a Shift Engineer, and helping with quality, costing and other reporting jobs in the site office and tunnels," she said. 
"I was also lucky enough to meet Professor Else Shepherd, the inspiration for our first TBM's name. Else graduated from UQ as an Electrical Engineer in 1965."
"It was such an amazing moment to meet Else, who paved the way for female engineers like me!"
Darcy said one of her highlights was being there in person for the second TBM breakthrough into the Roma Street Cavern.
"With the VIPs and media at the event it was a really cool thing to be part of. There was even a brief glimpse of me on the news!"
Darcy's Cross River Rail experience has also doubled as inspiration for her thesis.
"There was an opportunity for me to do my University project (a one semester thesis) through work. One of my university lecturers, Dr Jurij Karlovšek, had connections to people on my team so I was able to do my project on the wear of cutting tools on the TBMs."
All in all, Darcy said she had enjoyed the experience tremendously.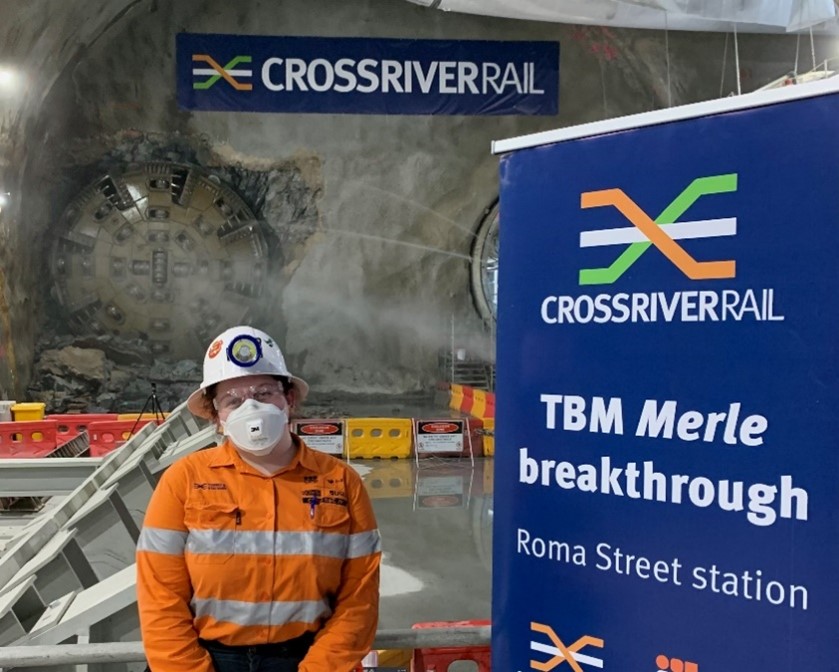 "I've had the opportunity to be involved in a project that is integral to the future of Brisbane and its public transport network," she said.
"I have loved the team I work in and the day to day of the job because every day is different!" 
"Some days I'm in the office doing paperwork, other days I'm working as a Shift Engineer on the TBM, giving a tour of the TBM, walking through the tunnels doing quality checks or running around Roma Street Cavern." 
"It has been such an amazing experience and I'm so excited to start my graduate role with CPB next year. I'll still work on Cross River Rail but with a different team helping deliver this very important project."