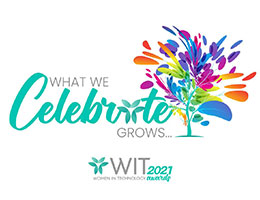 Not one but two from the Faculty of Engineering, Architecture and Information Technology's best and brightest researchers have been nominated as finalists for the 2021 Women in Technology Award.
An excellent acknowledgment for UQ, the faculty and our women in STEM research. 
Congratulations to Lecturer Dr Denys Villa Gomez from the School of Civil Engineering for her nomination in the Rising Star in Science Award. 
Denys has been nominated for her research in developing sustainable technologies that reduce pollution and recover valuable resources from wastewater and solid waste, and her continued efforts in supporting women in STEM.
"I work on the recovery of cobalt and rare earth elements from mine impacted waters and tailings using biological processes. Recovery of these elements is a priority to Australia due to its low abundance and high demand worldwide, particularly in new technologies combating climate change." 
"I feel very happy to be nominated not only for me but also for being an example for other women that may also feel that recognition of efforts in academia is difficult." 
"Once my research is complete it will provide the basis for a sustainable technology for recovering critical elements based on using circular economy approaches, that can change considering treatment of waste as a cost, to considering it as a resource that can provide revenue." 
Denys is also co-founder of the Academic Womens Group in the faculty which focuses on supporting women in research and ensuring networks and links remain open for women, all the time. She highly recommends everyone to apply for awards like this one as she's benefited immensely from the application process, securing an industry mentor thanks to the interview with the selection panel!  
Congratulations to PhD candidate, Fatimah Almathami from the School of Information Technology and Electrical Engineering for her nomination in the Emerging Achiever in Technology Award. 
Fatimah has been nominated for her research and work centred on the barriers in diversity and inclusion, specifically as experienced by women working in IT-related fields, and the exploration of ways to overcome those barriers and enhance the participation of women in these crucial forward-looking industries. 
"My research aims to ensure equity in the Tech industry specifically and STEM in general. This award will help more people to engage with my topic. I have worked hard, not only to raise awareness about women in STEM/Tech but to have an action to improve equality within our communities." 
"It's one of my most significant achievements to date. Winning the award will open doors by making my name and projects known in both Australia and Saudi Arabia. This will facilitate collaboration/partnership between industries in AU-KSA."
Fatimah is an active contributor to EAIT's research community, she provides support for students, in both Australia and Saudi Arabia, opening meaningful pathways to recruitment and retention, as well as being the voice for women to assume their rightful place in technology.   
Learn more about Denys and Fatimah's nomination. 
The Women in Technology Awards are the biggest and longest-running celebration of women in science and technology in Australia.  Winners will be announced in October. Find out more.