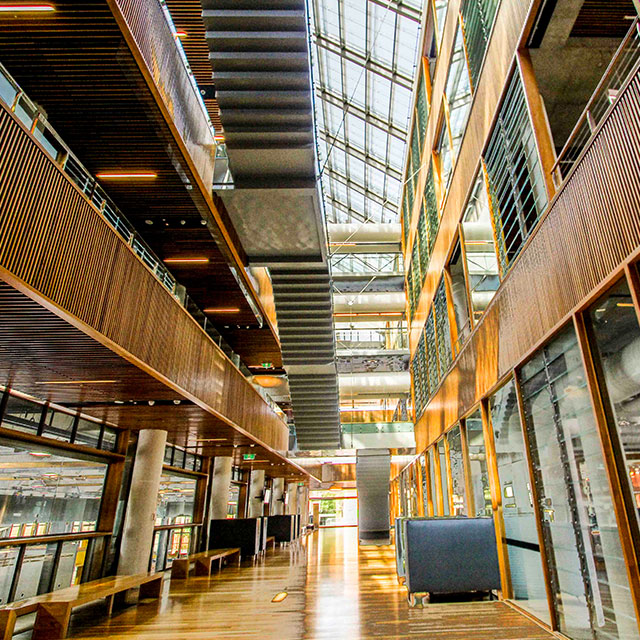 Congratulations to School of Chemical Engineering researcher, Dr Jingwei Hou for receiving a prestigious ARC Future Fellowship award.  
The Hon Alan Tudge MP, Minister for Education and Youth announced 93million in funding is to be awarded to outstanding mid-career researchers conducting research for the benefit of Australia. 
Dr Hou will receive funding to pursue and support his project that aims to develop a new generation of environmentally safe perovskite devices for energy, environmental and health applications. Think lighting, displays, x-ray sensing, photocatalysis and photovoltatics.   
The project is much anticipated and hopes to position Australia at the forefront of semiconducting device research and commercial opportunity.   
"The Fellowship is a great opportunity to make a difference to my research team, science and the community. It will enable me to further explore the boundary of science, and translating exciting science into innovative technologies. As well as allow me to grow my team and hone my supervision and leadership skills."  
"I feel great gratitude for the support, mentorship and encouragement I've received from my supervisors, and I can't stress enough how important their mentorship is for me. They've been instrumental in my winnings."  
Dr Hou's project will investigate the highly stable, scalable and efficient semiconductive composite materials, consisting of metal halide perovskite embedded in novel metal-organic framework glass.   
"One of the primary targets of the project is to setup an artificial intelligence-powered robotic material synthesis platform, and through this future fellowship, I would like to introduce a robotic, programmable and automated system as an additional helping hand in the lab."   
"My research team, potentially the broader research community, could be free from laborious synthesis and characterisation, and to use the valuable time and energy to develop innovative science and technologies. "  
Expected outcome for the project is a new generation of environmentally safe perovskite devices for energy, environmental and health applications.  
"My research has been exploring surface and interface chemistry in microporous materials, especially metal-organic frameworks (MOFs). We've developed a series of functional MOF devices for separation membranes, sensing, catalysis and gas storage."   
"We discovered the combination of lead halide perovskite with MOFs can generate a series of new composite materials which have shown significantly improved efficiency and stability."  
"The microporous MOF can suppress the leaching of ecologically toxic lead ions, overcoming the significant scientific and technological barriers for the semiconducting materials."   
"The composite materials will be translated into cheap, scalable and safe semiconducting devices."