The years spent at university should be ones of discovery, finding things that challenge you and following your curiosity, and for Nick Galm, who will graduate from The University of Queensland this week with a Bachelor of Engineering (Honours), no stone was left unturned when uncovering his passions.
Nick's five-year collection of experiences reads like a highlights catalogue of 'UQ's Most Amazing Opportunities'. Attending class, making lifelong friends, completing a difficult qualification with flair: that's just the tip of the iceberg.
Highlights include an international study scholarship to visit Japan through the Australian government's New Colombo Plan grants; mentoring younger students through the Australian Youth Aerospace Forum, joining the UQ Racing team and participating in a week-long hackathon to help design a working ventilator system to assist hospitals in need throughout the COVID-19 pandemic.
The best advice Nick has for current and future students is to take advantage of the "endless opportunities" that UQ has to offer.
"If you can't find a co-curricular activity that sparks your interest, take that leap yourself and create one – it's the best way to cement what you're learning in class, and there's always support for students who ask for it."
But Nick didn't have trouble finding a niche field to practice his skills in.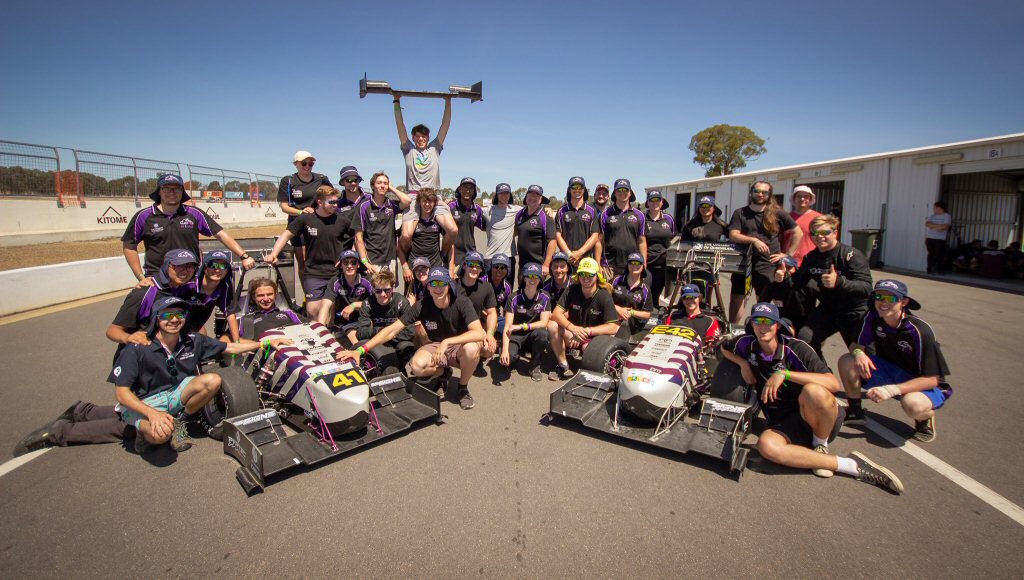 Guided closely by mentors across the mechanical and mechatronic engineering fields, he honed his hands-on skills in UQ Innovate, the University's state-of-the-art makerspace workshop.
This guidance from academic experts like Professor Pauline Pounds and Associate Professor Ingo Jahn and workshop experts like Jason Herriot and Gary Manning helped Nick to take on the prestigious role of UQ Racing's Technical Director of Electric Vehicles in 2018 and 2019, with confidence.
"The chance to get hands-on in UQ's workshops was one of the reasons I chose to study here," said Nick.
"Working with UQ Racing – the student Formula SAE team – designing and building racing cars has been the best experience of all.
"I was exposed to many brilliant engineers and academics outside the classroom, learning how to use CAD, how to weld and fabricate metal and do CNC machining, as well as learning all there is to know about combustion engines, electric drivelines and lithium batteries in racing vehicles, and so much more."
And it was with UQ Racing that Nick found his passion: high-performance engineering.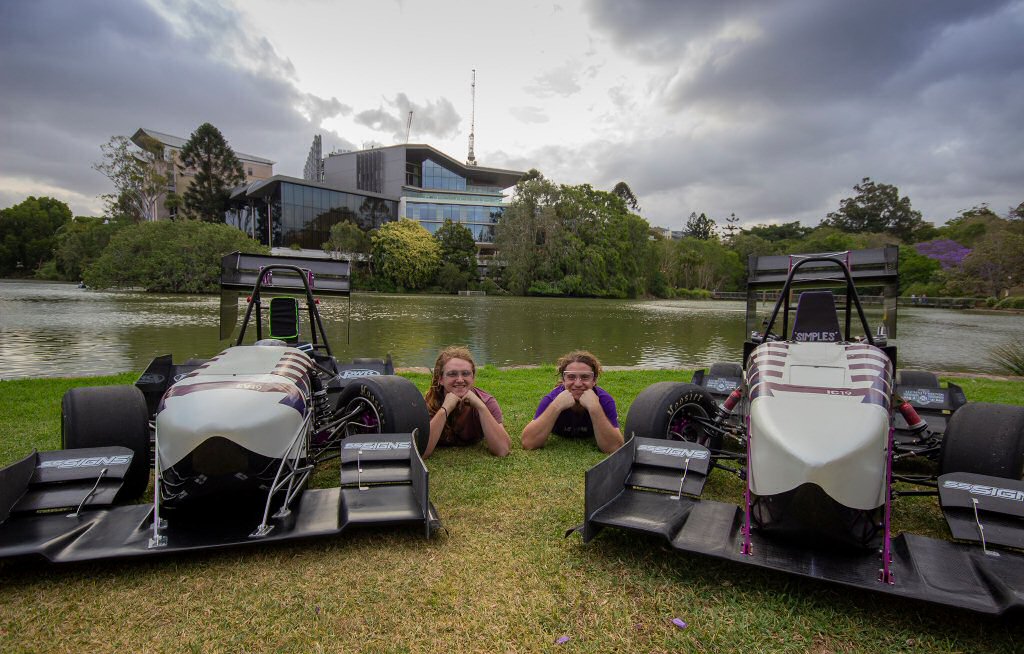 "I hope to work in a high-performance engineering environment in the future, where the finer details are key," he said.
"Hopefully I can find something like this in motorsport or the heavy diesel industry."
Despite being unable to celebrate his graduation with a traditional UQ ceremony due to COVID-19 restrictions, Nick will celebrate the end of his undergraduate university career close to home.
"I'll be heading over to visit my Nan and give her a photo of me in my academic regalia – she'll think the world of that."
Pictured: UQ Racing