Transitioning to a sustainable energy future is one of the biggest challenges facing the world today, and The University of Queensland is helping to tackle this issue by educating the next generation of energy sector experts.
26 new students from 11 countries across the globe attended their first week of classes at UQ this week as they started the Master of Sustainable Energy, beginning to build the knowledge and skills required to help shift the world toward clean energy and decentralised renewable energy options.
Prominent UQ academic and trusted government advisor in the field of sustainable energy, Professor Peta Ashworth, coordinates the program and said there were great benefits to a very diverse classroom like this one.
"We have students from five of the world's seven continents represented in our cohort this year and this brings an enormous breadth of knowledge for our students to understand how energy challenges are met around the world," Professor Ashworth said.
"We also have our continuing cohort adding another 20 students and six nationalities to the mix – it's fascinating for everyone to learn from each other, and of course the benefits extend beyond the classroom."
"This global network of peers then helps students to find the job they might be looking for after their studies."
The 2020 cohort spent their first weekend in the postgraduate program soaking in the best central Queensland has to offer, as they explored Heron Island, UQ's research station based at the southern end of The Great Barrier Reef that is run mostly on solar power.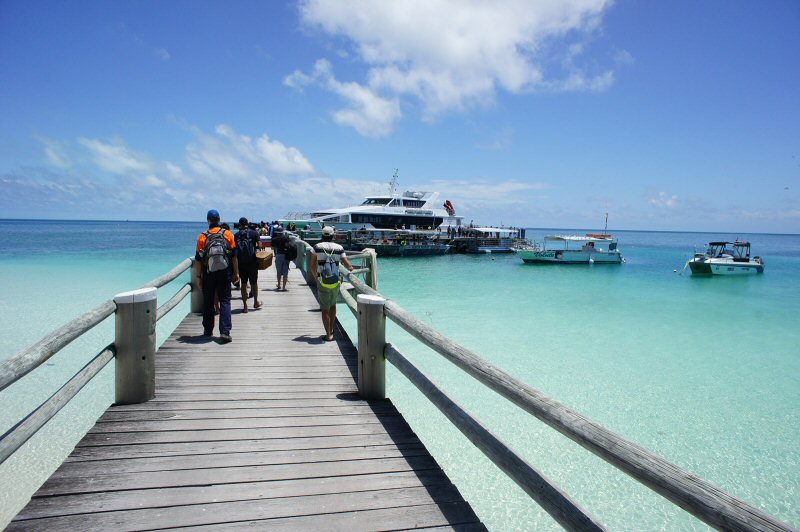 The group also toured the town of Gladstone, a large industrial hub that demonstrates the existing energy systems and demands in the Australian energy sector. They visited NRG power station, Rio Tinto alumina refinery and Australia Pacific LNG export facility on Curtis Island.
Back at UQ's St Lucia campus in Brisbane, the group are now getting to work learning about how to balance the 'energy trilemma' – maximising energy security, maximising energy equity by keeping costs low and also minimising environmental impact.
Bilal Ahmed has come to study at UQ from India, where he worked as a Mainframe System Programmer for IBM.
He said he had been a vocal advocate for climate change action and sustainability, which eventually led him to consider a career change.
Australian student and self-described 'passionate environmentalist' Jazmin Wozney studied sustainability, and gained project management experience in land management contract delivery before joining UQ for the Master of Sustainable Energy.
"I have chosen this master's degree to deepen my knowledge in energy systems, and I'm inspired by mounting global pressures for a hasty transition away from fossil fuel energy," Jazmin said.
Find out more about UQ's Master of Sustainable Energy.