University of Queensland architectural design student Lakeisha (Lucky) Patterson has made a splash at the Commonwealth Games on the Gold Coast, winning double gold in the para swimming.
Ms Patterson swam in the S9 100m freestyle, slicing almost a second from her best time to win in a world record time of 1:03.02.
She later stormed ahead to take her second gold medal for the Games in the S8 50m freestyle. 
Ms Patterson said she couldn't be prouder to represent the green and gold alongside her teammates.
"If someone told me this is where I'd be at, at this point in my career four years ago at my Games debut I wouldn't have believed them," Ms Patterson told channel 7 after winning her second gold medal.
"It's just so excited to be able to come out here and represent my country in front of my country.
"It's just things that you dream of and it's absolutely incredible."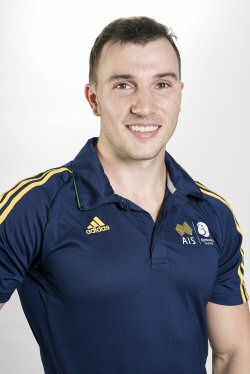 Five UQ students and five graduates are competing in the Games, with two students from the Faculty of Engineering, Architecture and Information Technology taking the sporting stage, including Ms Patterson and multi-Australian Gymnastics Champion Michael Mercieca.
Mr Mercieca, a Bachelor of Engineering (Honours) (Mechanical) student is the current Australian Men's Senior All-Around champion, competing in Floor Exercise, Pommel Horse and Rings; Vault, Parallel Bars and Horizontal Bar. He finished in 5th place in the Men's Artistic Gymnastics teams event in the 2018 Commonwealth Games, and 5th in the Individual All-Around competition.
"The crowd was amazing and really lifted me to perform at my very best," Mr Mercieca wrote on Instagram.
"This was a once in a lifetime experience."
See Lakeisha's story on News.com and learn more about how UQ supports its elite athletes, including Commonwealth Games competitors.