Student entrepreneurs from The University of Queensland's Idea Hub are taking on Tel Aviv's world-leading start-up scene in the exclusive UQ Startup Adventures.
This unique international learning scholarship is an intensive four-week internship, which enables 14 UQ students to work in the world's second biggest innovation hub.
Known as the 'start-up nation', Israel offers students from all disciplines the experience to learn first-hand about start-ups and the toils and joy involved in building a business from the ground up.
UQ Idea Hub Director Nimrod Klayman said Tel Aviv is one of the world's leading start-up ecosystems outside of the US.
"The decision to embed our students in leading technology start-ups was an obvious choice," Mr Klayman said.
"The Tel Aviv start-up ecosystem is home to more than 1000 start-ups.
"UQ students are embedded across 10 of these, gathering intelligence on the latest trends, enhancing their own innovative capabilities and advancing their global perspectives."
The program is delivered in collaboration with Tel Aviv University, which in 2017 saw eight alumni start-ups individually reach an estimated worth of more than a billion dollars.
Physiotherapy PhD student and aspiring entrepreneur Xiaoqi Chen has stepped out of her comfort zone in Tel Aviv, interning with e-commerce marketing platform Mystor-E.
"I have found my experience in Tel Aviv to be one of the most exciting and inspiring times of my life," Ms Chen said.
"The Israeli entrepreneurs are highly driven and passionate people, which is infectious.
"I want to use the skills I'm learning here in Israel to work on advancing technologies that can benefit the patients and clinicians I work with back home."
While abroad, the students have made countless valuable connections; having networked with Google employees, the inventor of USB memory stick and the inventor of the Australian Landing Pad, among others.
UQ Deputy Vice-Chancellor (External Engagement) Professor Iain Watson said the UQ Startup Adventure aligned with the University's commitment to build and provide opportunities for entrepreneurially-minded students.
"It provides students with the opportunity to gain a global perspective, giving them the skills to act on the momentum of Queensland's fast-growing innovation ecosystem," he said.
More than 24 UQ Idea Hub student entrepreneurs have already travelled to Shanghai with the China Mobility Program in the first of the UQ Startup Adventure series on offer to UQ students, and the program continues to grow.
For more information on the Tel Aviv Startup Adventure and how to get involved, visit the UQ Idea Hub website or follow the students' journey on Facebook or Twitter with the hashtag #UQStartupAdventure.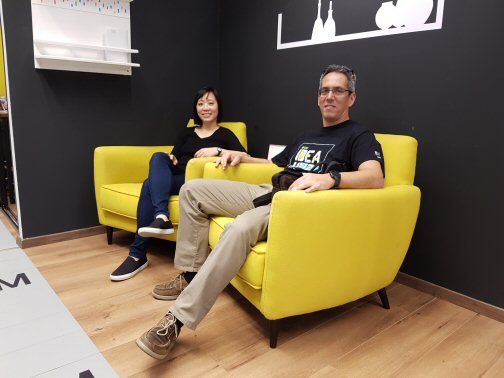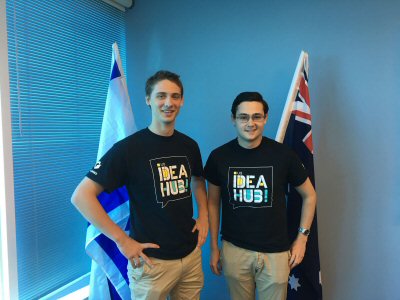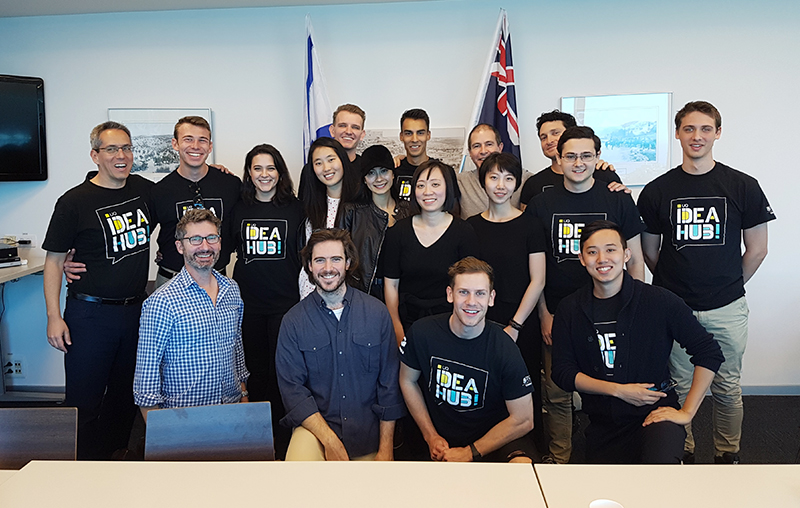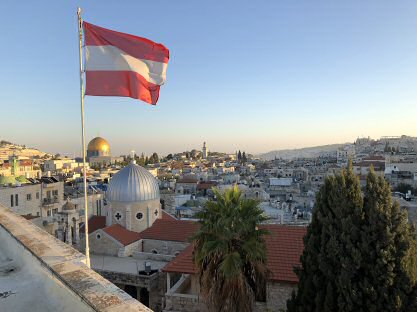 Media: Olivia Adlard, UQ Idea Hub Communications Officer, o.adlard@uq.edu.au, +61 448 581 938.