Five academics from The University of Queensland have been recognised and celebrated for their outstanding achievements at this year's Women in Technology (WiT) gala awards.
The annual WiT awards are designed to showcase women who are leaders and experts within their fields and industry, succeeding in traditionally male dominated technology and life science industries.
In this year's 20th WiT awards, UQ shone brightly with five awardees finding success in the award finals, including Dr Jiwon Kim from the School of Civil Engineering, who took home the prestigious ICT Rising Star Award for her work in transport engineering. Congratulations Jiwon!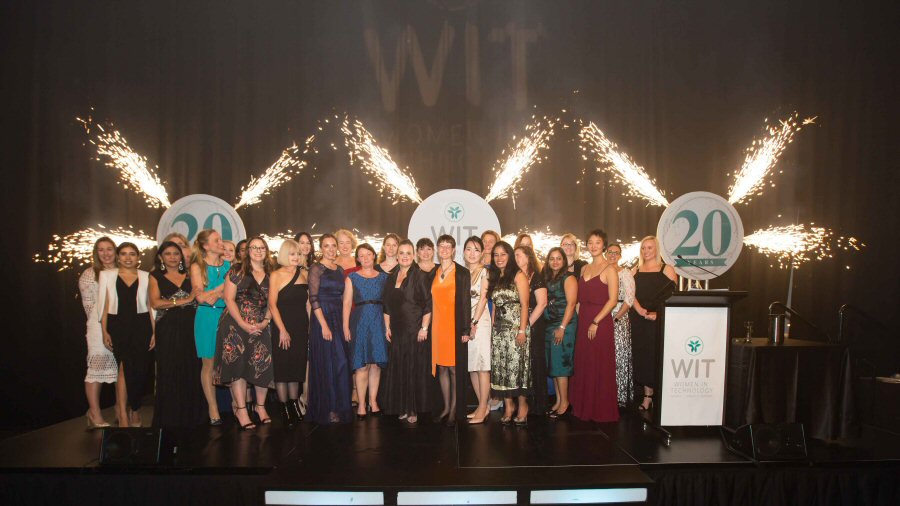 UQ WiT Award Recipients
Professor Neena Mitter – Life Sciences Outstanding Award: As a leading contributor in both the Centre for Plant Science and the Centre of Animal Science, Professor Mitter is creating change with research in technological platforms impacting agricultural production, environmental sustainability and socio-economic dynamics of farming communities.
Dr Kirsty Short – Life Sciences Rising Star Award: As an advocate of vaccination, Dr Short's research focuses on the mechanisms by which asthma, obesity and diabetes can increase the severity of viruses such as influenzas and flu.
Dr Jiwon Kim – ICT Rising Star Award: Dr Kim's research focuses on modelling and analysis of urban transport systems from collected urban mobility data, and decision support systems for real-time traffic management and operations.
Chelsea Edmonds – ICT Young Achiever Award: Currently completing a dual degree in software engineering and mathematics, Chelsea is also the Asia Pacific Regional Executive Officer for Robogals, an international volunteering organisation aim which aims to encourage girls to study engineering and related fields.
Bernadette Hyland – ICT Outstanding Award and Sue Wickenden Entrepreneurial Established Award: Founder and CEO of 3 Round Stones Inc., Bernadette Hyland has 20 years' experience in organizing data solutions in financial services, healthcare and federal governments. Now at UQ she is completing full-time PhD research into advancing the cause of publicly funded science data and address complex climate change policy.