He has been recognised as an international aerospace leader of the future, but a University of Queensland graduate still describes his chosen career as simply "the coolest".
UQ alumnus Karl Domjahn was the only Australian university graduate to be included in this year's Aviation Week Network and American Institute of Aeronautics and Astronautics (AIAA) "Tomorrow's Engineering Leaders: The 20 Twenties" list.
The award recognises innovative aerospace students from around the world at the forefront of engineering, science, technology and mathematics.
"Being recognised among all these talented students in front of leaders in the aerospace industry was an amazing experience - the enthusiasm and passion on display reinforced why I think this is the coolest work to be involved in," Mr Domjahn said.
"I was given several really valuable opportunities while studying at UQ, including receiving a scholarship, and being involved in the Faculty of Engineering, Architecture and Information Technology Scholar program.
"I also undertook an internship with Boeing and worked at the Mobile Rocket Base with the German Aerospace centre (DLR).
"I was also fortunate enough to study abroad at Purdue University in the USA and undertake research projects with UQ's world-leading Centre for Hypersonics."
The UQ Centre for Hypersonics, within the School of Mechanical and Mining Engineering has hosted more scramjet tests than anywhere else in the world, and is an exemplary training ground for young aerospace engineers.
Previously schooled at Upper Mount Gravatt's Clairvaux Mackillop College, Mr Domjahn was until recently secretary of the Australian Youth Aerospace Association, and hopes to be an advocate for the industry and aid exploration of our solar system.
He completed his Bachelor of Engineering (Honours)/ Master of Engineering qualification at UQ in 2016.
Currently, he works with Boeing Defence Australia, conducting ground and flight test planning for the E-7A Wedgetail at the Royal Australian Air Force base Amberley.
Boeing Defence Australia chief engineer Stephen Hudson said Domjahn's achievements underscored the importance of partnerships between industry and universities.
"After meeting Karl through the UQ-affiliated aerospace association, we invited him to join our Summer Vacation Program while he completed his studies, then later full-time as a graduate," Mr Hudson said.
"He's a great example of Boeing working in partnership with universities to support the next generation of innovators in the cutting-edge, high-tech aerospace industry."
AIAA Executive Director Sandy Magnus said this year's 20 Twenties reflected the diversity, ingenuity and remarkable talent found within the aerospace community.
"Each of these outstanding students, from around the world, is making significant contributions to their fields of study – ranging from electric propulsion to hypersonics to autonomous vehicles – as well as working to make the world a better place," she said.
"Their research is shaping not only the future of aerospace, but the future of humanity, and each is uniquely worthy of our praise and this honour."
The winners were honoured during Aviation Week's 60th Annual Laureates Awards in Washington DC in March 2017.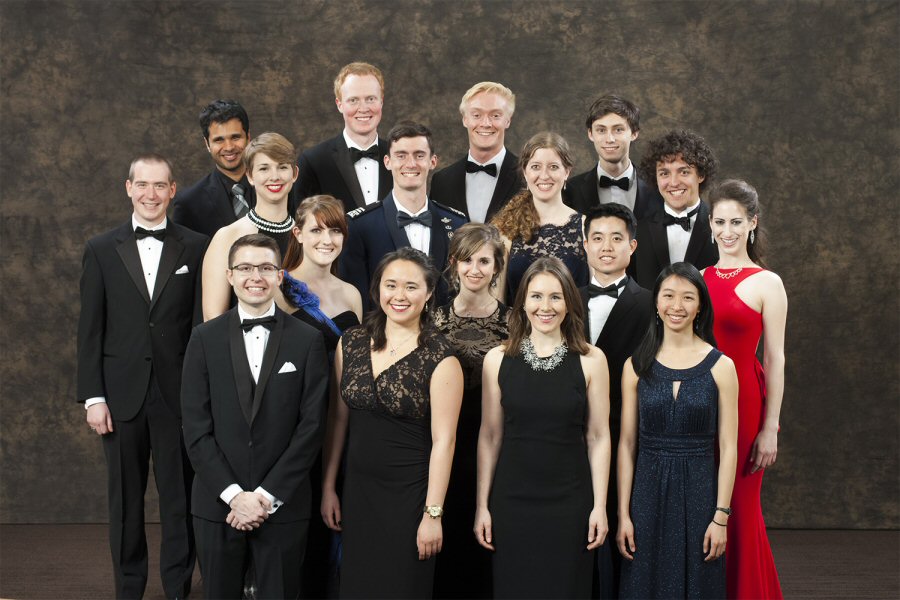 Media: Genevieve Worrell, g.worrell@uq.edu.au.