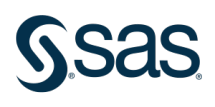 For curious, passionate, and creative people - learn how you can make a real difference in the world with a career in Data. Join us for the SAS Analytics is Everywhere Seminars and hear how the new SAS® Skill Builder for Students program provides you access to free elearning, and the types of certification pathways sought by industry. Learn how to connect with employers from innovative companies for employment internship, and graduate opportunities. You'll hear from Customer Advisory Consultant, Lily Clarke, who is one of SAS Institute's Asia Pacific Region Analytical Visualisation Experts, and the Health and Life Sciences Lead for SAS across Australia and New Zealand.
Relevant disciplines:
Computer Science
Information Technology
Business
Sciences
This organisation does have working opportunities available for international students.
About SAS Institute:
SAS is the global leader in Advanced Analytics. SAS partners with universities to develop analytical leaders of the future. Throughout the year the SAS Academic Team works closely with your university career centres, to offer a catalogue of FREE activities through the SAS Student Connection program. Given the unusual circumstances and challenges faced in the last few years, at SAS we want to help you, make 2023 the year to get ready for your dream job "in Analytics" and make a real difference in the world.
Event Details:
When: Tuesday, 15 August 
Where: Advanced Engineering Building (49) Room 301
Time: 12.30pm – 1.50pm
About Employability Events
A unique opportunity to hear from industry on upcoming opportunities in the workforce, tips and tricks on their recruitment process, and plenty of time for you to ask those hard-hitting questions you have been wanting to know. 
Venue
Advanced Engineering Building (49)