Hosted by the EAIT Student Employability Team.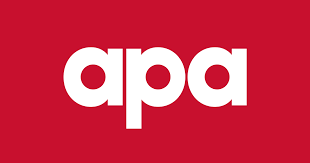 About APA
APA is one of Australia's leading energy infrastructure business. We own and operate two-thirds of the country's gas transmission pipelines, plus distribution networks, power stations and renewable wind and solar assets. As we continue to develop and expand our operating portfolio, we will continue to invest in our greatest asset: our people. We are committed to achieving diversity of thought across the business by providing a safe and inclusive workplace where employees thrive, both in the moment and for the future.
How will our students benefit from attending?
Students will benefit by having a chance to interact and network with APA representatives and gain an understanding of why APA is a great place to work. They will be provided information about the company, roles offered and requirements.
This session will be most suitable for the following disciplines:
Computer Science
Electrical Engineering
Information Technology 
Mechanical Engineering
Event Details: 
Date: Tuesday 22 March
Time: 12:30pm - 1:30pm
Location: Advanced Engineering Building (49), Room 49 - 301 and online. 
If you are an engineering student, you might be able to claim Type B hours (under Category 8) for attending this event. See the activity table for full details.
About Employability Events
A unique opportunity to hear from industry on upcoming opportunities in the workforce, tips and tricks on their recruitment process, and plenty of time for you to ask those hard-hitting questions you have been wanting to know.