All tickets are sold out. Please join the waiting list via the tickting page to be contacted should additional tickets become available.
How can we continue to cut through the stereotypes and create equal opportunities now and into the future? Where do we see the largest gaps in inequality and what are the actions we can take personally to break the cycle? 
Join us at the annual UQ Women in Engineering corporate breakfast hosted by the UQ Women in Engineering Alumni Ambassador Council as our experienced keynote speaker and panelists share their experience on how we can create a more inclusive future.
Hear from keynote speaker Cecile Wake, CEO, Arrow Energy as she addresses the future of access to energy in developing countries, including the impact on women. Our experienced panel of professionals will then discuss how we can all contribute to creating positive change through calling out bias, smashing stereotypes, breaking inequality and rejecting discrimination.  
About our speakers
Keynote
Cecile Wake
CEO Arrow Energy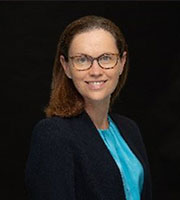 Cecile assumed her role as Arrow CEO in January 2020, after four years with Shell Australia as Vice President – Commercial and New Business Development following Shell's acquisition of BG Group.
With 20 years of international experience in LNG, oil and gas project development and operations, and high value merger and acquisitions in the oil, gas and mining sectors, she has a proven track record of leadership and delivery in diverse operating environments.
Prior to joining Shell, Cecile had a number of senior executive positions in BG Group, and operated the QCLNG project in Queensland. Prior to returning to Brisbane in 2011, Cecile was a partner at a leading international law firm Herbert Smith Freehills in London where she was based for nine years, with a focus on the oil, gas, and mining sectors.
Cecile earned a B.Econ and LLB (Hons) from the University of Queensland in 1991 and 1995, respectively.  She represented Australia in Modern Pentathlon at seven World Championship and multiple World Cups between 1995 and 2001.
Outside work, Cecile is a member of the Senate of the University of Queensland, where she serves on the Finance and Campus Infrastructure Committees, and is on the Asia-Pacific Advisory Board for The Hawthorn Club for Executive Women in Global Energy.
Panellists
Kathy Hirschfeld AM
Chair, Powerlink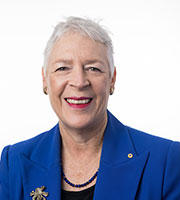 Kathy Hirschfeld is an experienced Chair and Non-executive director having served on listed, government and private company boards in the energy, utilities and manufacturing industries.  Kathy's senior executive career consisted of 20 years with BP in Australia, United Kingdom and Turkey. She was Managing Director of the BP Bulwer Island Refinery in Brisbane, and of BP's joint venture refinery in Turkey. She is currently Chair at Powerlink Queensland and a director of Central Petroleum.
She was a member of Senate of the University of Queensland for 10 years, and President/Board member of UN Women Australian National Committee for 8 years until 2019.
Kathy was appointed a Member of the Order of Australia in 2019 for significant service to engineering, women and business.
Ashley Grohn
Energy lead ANZ, Mott MacDonald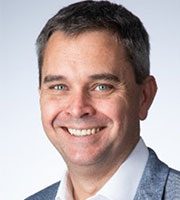 Ashley has 25 years' experience working exclusively in the energy industry and markets globally.  In the last decade, Ashley has acted in advisory capacities to Governments, Government Owned Corporations, funders and the private sector on all matters concerning energy & climate strategy, procurement, project development and future proofing their businesses through a technical-commercial-social lens. 
Ashley is the Energy Sector Lead for Mott MacDonald in ANZ, focused on assisting a wide range of stakeholders achieve their objectives around a Net Zero Emissions future.  
Melanie Cooper
Head of Equality, Inclusion & Diversity, Rio Tinto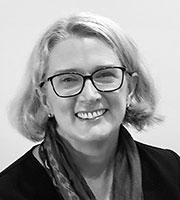 Mel Cooper, Head of Equality, Inclusion & Diversity leads the equity inclusion, diversity and the Everyday Respect Taskforce for Rio Tinto. Mel is passionate about creating an environment where people can have equal access to opportunities and achieve their full potential. She holds degrees in Psychology, Education, and HR. Mel has worked across Canada and Australian at Rio Tinto, in construction projects and operations. Before working at Rio Tinto Mel worked in Elite Sport and for the Queensland Police Service.
Support Women in Engineering at UQ
Please consider a gift towards creating opportunities to drive change and promote greater diversity within the engineering industry.  
Your generous support will enable us to continue to develop and enhance the future of female students in engineering and inspire women across Australia to consider pursuing a career in engineering at UQ. 
Voluntary donations can be made to the Women in Engineering Fund when completing your ticket purchase.
**This event will comply with the required COVID Safe guidelines in line with the Hilton Hotel's COVID Safe event plans and Government advice. By purchasing tickets to this event you are agreeing to comply with these guidelines. The details of any additional COVID Safe requirements for attendees will be provided closer to the event**
Tickets are $50 for an individual or $380 for a table of eight (plus GST) and includes plated hot breakfast and refreshments. 
Venue
190 Elizabeth St, Brisbane, QLD, 4000
Room:
Grand Ballroom, Hilton Hotel