Venue
Hilton Hotel, 190 Elizabeth St, Brisbane, QLD, 4000
In honour of the 2023 UN Women Australia's International Women's Day theme, the focus of this year's breakfast is 'Cracking the Code: Innovation for a gender-equal engineering future'. Cracking the code highlights the role that bold, transformative ideas, inclusive technologies and accessible education can play in creating opportunity and inclusion for women in our engineering landscape.
Join us at the annual UQ Women in Engineering corporate breakfast hosted by the UQ Women in Engineering Alumni Ambassador Council as we bring together a panel of experts to share their experiences on how we can harness innovation, embrace new technologies and ensure equal access to education to accelerate our progress towards a gender equal engineering sector.
About our panel speakers
Deborah Pascoe
Head of Early Stage and Preclinical R&D, Vaxxas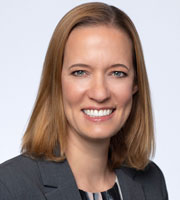 Dr Deborah Pascoe is Head of Early Stage and Preclinical R&D at Vaxxas, commercialising novel technology that enhances the performance of existing and next-generation vaccines. Deborah focuses on solving complex cross-disciplinary problems and developing people and ideas. Before joining Vaxxas, she worked in the US in technical and business leadership roles at startups including Culture Biosciences and Zymergen, and she has company-founding experience along with earlier work at 23andMe and Genentech. She has also served in multiple non-profit board leadership roles. Deborah has a PhD in Chemical Engineering from Northwestern University and a BE(Chem Hons) from the University of Queensland.
Sandra Thomson
Human Resources Manager, Anglo American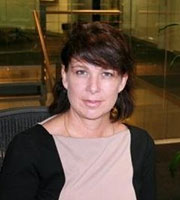 Sandra Thomson is a Human Resource Manager for Anglo American Steelmaking Coal focusing on the portfolios of Talent Management and Inclusion and Diversity Strategies.
Sandra has worked for Anglo American for over 15 years in various roles including Human Resources, Business Improvement, Safety Health and Environment Management.
After several years in the Electricity Generation Industry as a chemical technician, Sandra started off her career in the Mining Industry as an Industrial Chemist managing laboratories and overseeing the analysis of exploration cores and certifying shipping cargoes.  Through her exposure to management positions Sandra discovered her passion was to be involved in the Human Centric dynamics of an organization and took a career shift into Human Resources, she has worked in Australia and Canada with Anglo American and enjoys her current role as the focus is to support Anglo
American's purpose to "Re-imagine mining to improve people's lives".
Doyin Omosun
Senior Engagement Manager, Hatch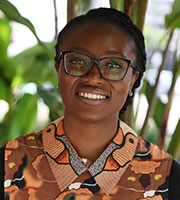 Doyin is a rising leader and radical thinker with over 17 years' experience and expertise in business analysis, project scoping, organisation enablement, execution strategy, project delivery and team management. She is an MBA graduate with proven track record of delivering successful projects, leading multinational and multicultural teams. 
Tickets are $60 for an individual or $460 for a table of eight (plus GST) and includes plated hot breakfast and refreshments. 
Support Women in Engineering
Please consider a gift towards creating opportunities to drive change and promote greater diversity within the engineering industry.  
Your generous support will enable us to continue to develop and enhance the future of women studying engineering at UQ and inspire women across Australia to consider pursuing a career in engineering. 
Voluntary donations can be made to the Women in Engineering Fund when completing your ticket purchase
Tickets are $60 for an individual or $460 for a table of eight (plus GST) and includes a plated hot breakfast and refreshments.